Success Story

Humphrey's Lumber
A lumber and building materials retailer established in 1885 in Rhode Island featuring beautiful kitchen and bath displays, a stand alone Marvin showroom, and paint centers.
Features
Kitchen & Bath Highlight
Marvin Showroom Highlight
In-Depth Product Information
Custom Photography
Career Manager
Event Manager
Blog
Categories
Web Design
Building Materials Retailer
Lumberyard
Humphrey's needed a website that would highlight their full building material, kitchen, and millwork offerings and correct the misperception that they only sold hardware.
Humphrey's has three locations in Rhode Island and had become a fixture in the community, well known for their well-stocked hardware and paint store. They knew that their old website didn't tell the accurate story of their full product and service offerings.
In-Depth Product Information
YH Developed all information, supplied all photos and logos for Humphrey's making it easy for them to have a comprehensive website.
Unique Locations
Each Humphrey's location has its own unique characteristics and product offerings. Through research and design YH created a design that speaks to each store's unique products and character.
Kitchen & Bath, Marvin & Paint Highlight
The community knows Humphrey's for their extensive hardware selection. YH highlighted three significant product and service areas to increase awareness of all that Humphrey's has to offer.
Custom Photography
Stock photos are generic and don't really tell a company's story. YH supplied a professional photographer on-site to capture the Humphrey's story with compelling photography.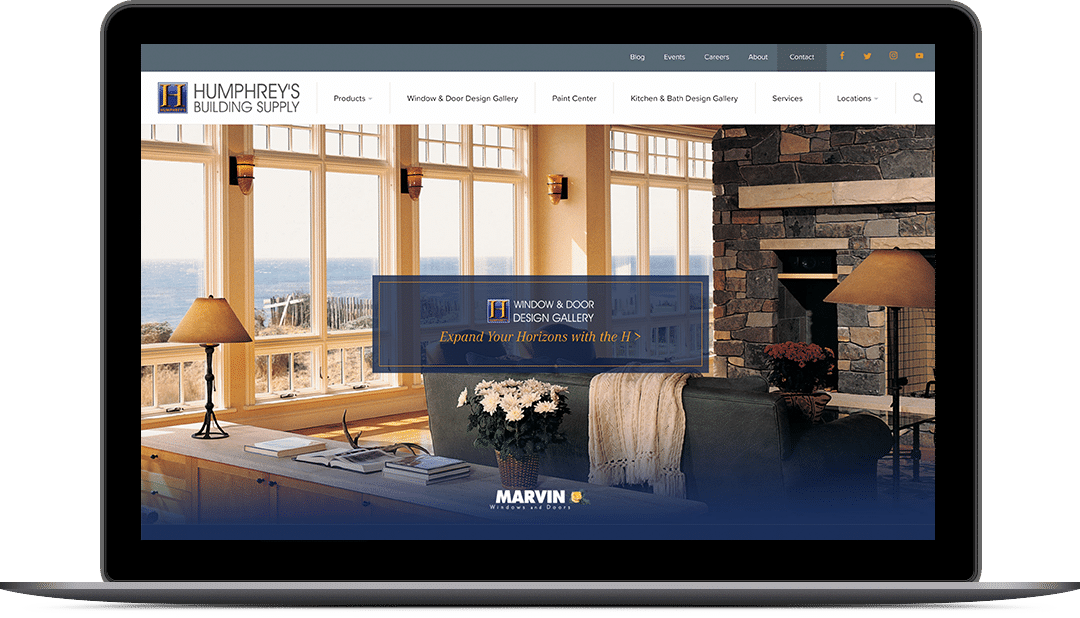 We've got a lot more to show you.
Ready to Build With Us?

Say Hello!
Let's talk about your project and see how we fit.