Success Story

Speonk Lumber
A lumber and building materials retailer with locations in Speonk, New York and Norwich, Connecticut with a special emphasis on customer service and delivery to hard to reach areas.
Features
GSLP Moulding Module
In-Depth Product Information
Custom Photography
Categories
Web Design
Building Materials Retailer
Lumberyard
Speonk needed a new website that would combine their individual brands of Speonk Lumber and Norwich Lumber and underscore that Speonk can supply even the largest residential building project.
Speonk Lumber and Norwich Lumber, while in different states and with different names, are one organization operating with the same commitment to customer service and quality materials. By combining their two websites, YH saved them time and money while significantly improving their online presence.
GSLP Moulding Module
YH installed its comprehensive Garden State Lumber Moulding Module which features nearly 500 moulding profiles available to customers the next day.
Custom Photography
Stock photos are generic and don't really tell a company's story. YH supplied a professional photographer on-site to capture the Speonk story with compelling photography.
In-Depth Product Information
YH Developed all information, supplied all photos and logos for Speonk making it easy for them to have a comprehensive website.
Unique Locations
Speonk Lumber and Norwich Lumber each had their own website. We combined these two websites to create their one new website.
As a subscriber to YH's GSLP Moulding Module, Speonk is able to display a full array of mouldings on their website without sending the user elsewhere.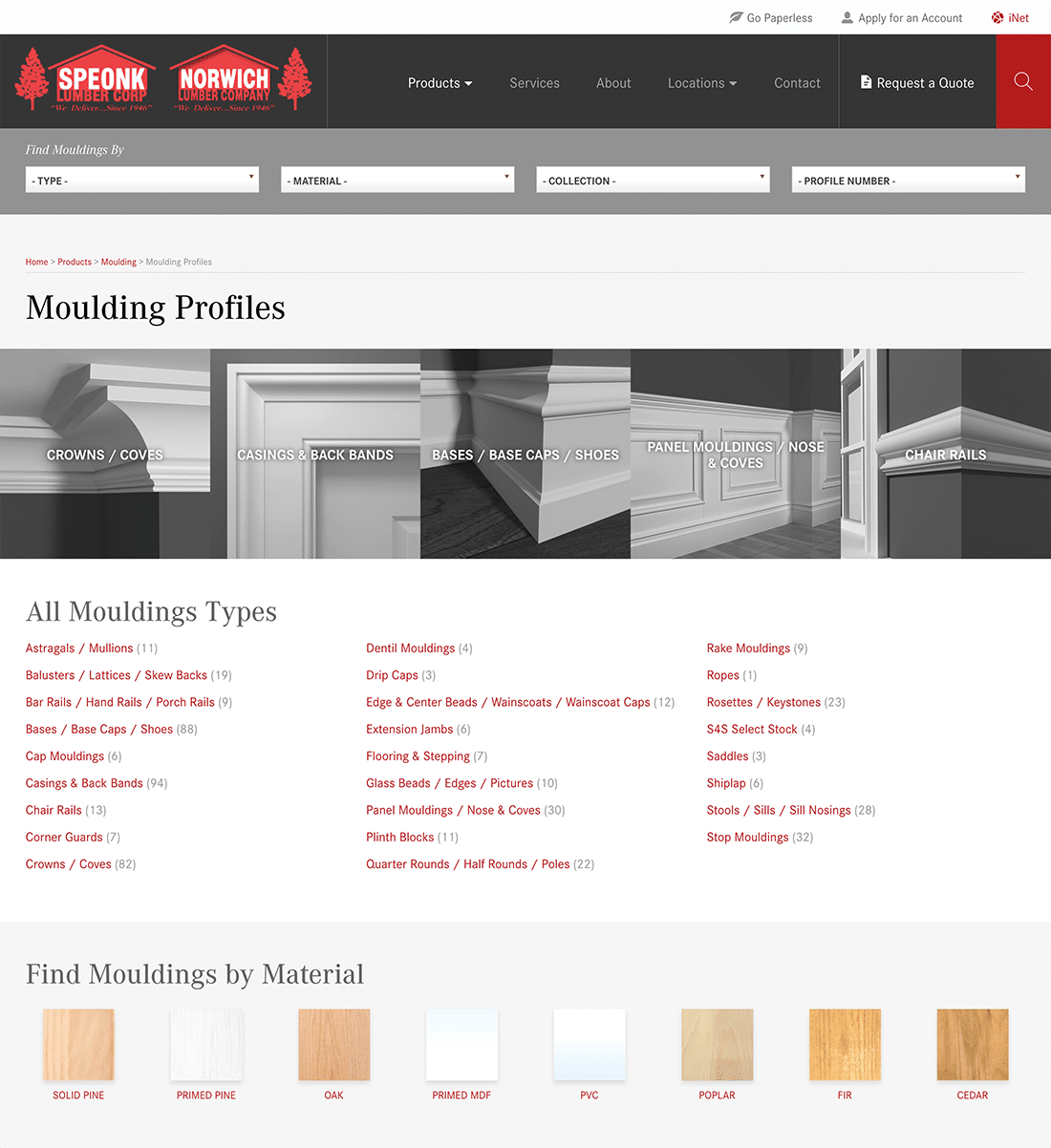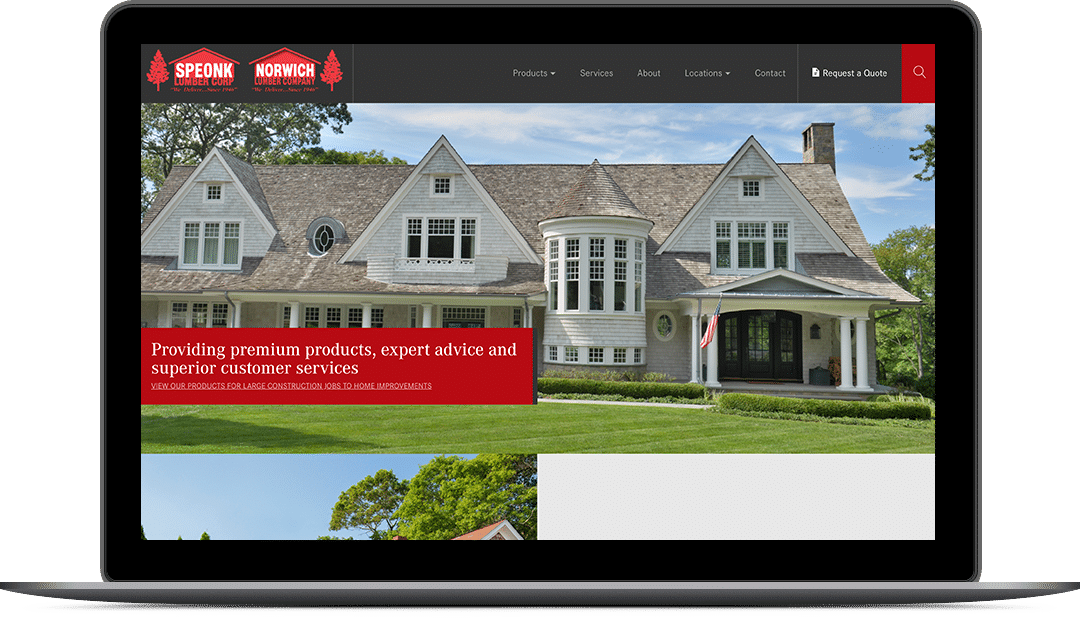 We've got a lot more to show you.
Ready to Build With Us?

Say Hello!
Let's talk about your project and see how we fit.